Journaling HeART
Get Creative. Find Courage. Be Kind.
Online Art Journaling Course


You can enroll anytime and begin the
7-Modules of instruction.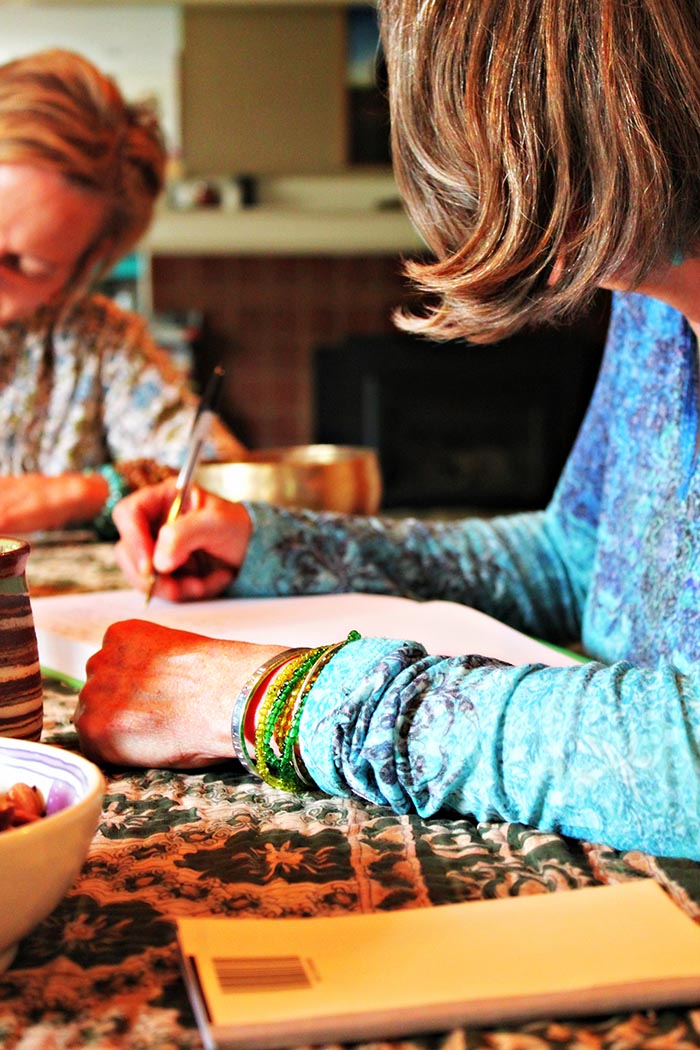 What is Journaling HeART?
Journaling HeART is about getting creative, finding courage and having fun while also making time for yourself amidst the chaos of life.
It is offered as a self-paced 7-Module online workshop that teaches you art skills and gives you self-reflective tools.
Journaling HeART awakens your inner artist and teaches you self-care rituals to stay centered and grounded.
And did I mention, it's FUN?!
How it works
When you register you get access to the 7 pre-recorded modules that teach you art skills and self-reflection tools.
When you enroll, you receive pre-course information and a supply list to prepare for the journey.
You're invited into a private Facebook Group to connect with community and find inspiration.
To maximize your learning experience, plan on spending 1 ½ to 2 hours per week on the course material.
At the end of the course, you'll feel confident using a variety of art tools, and you'll have a solid foundation to continue your self-inquiry.
This course includes:
Clear art instruction

Overview of color, mark making, collage and more

Journal prompts
Poetry for inspiration
Self-care ideas

Videos and downloadable PDFs

Invitation to join a private Facebook Group

Access to materials for one year

Option to work one-on-one with Diane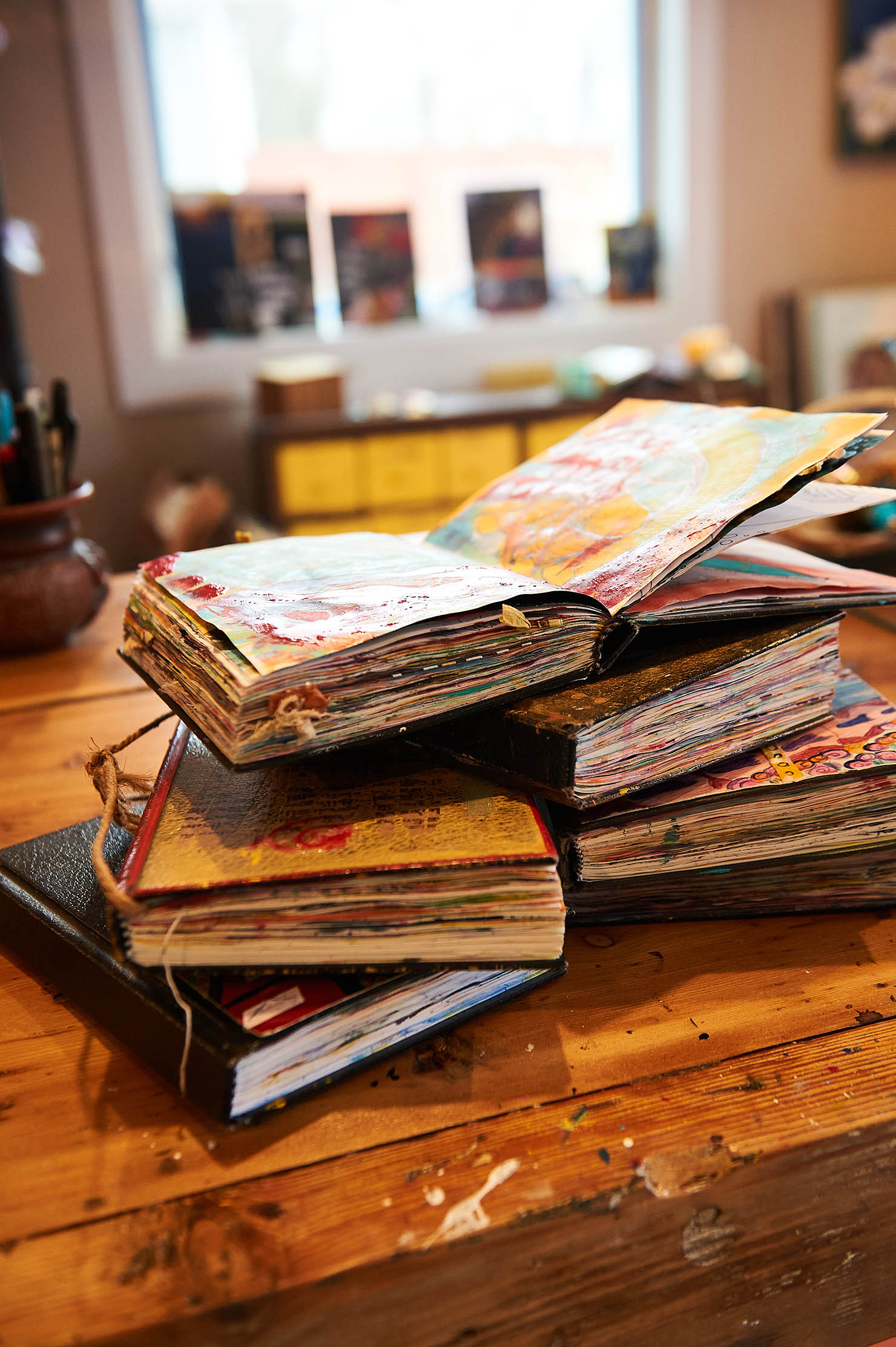 Journaling HeART is right for you if...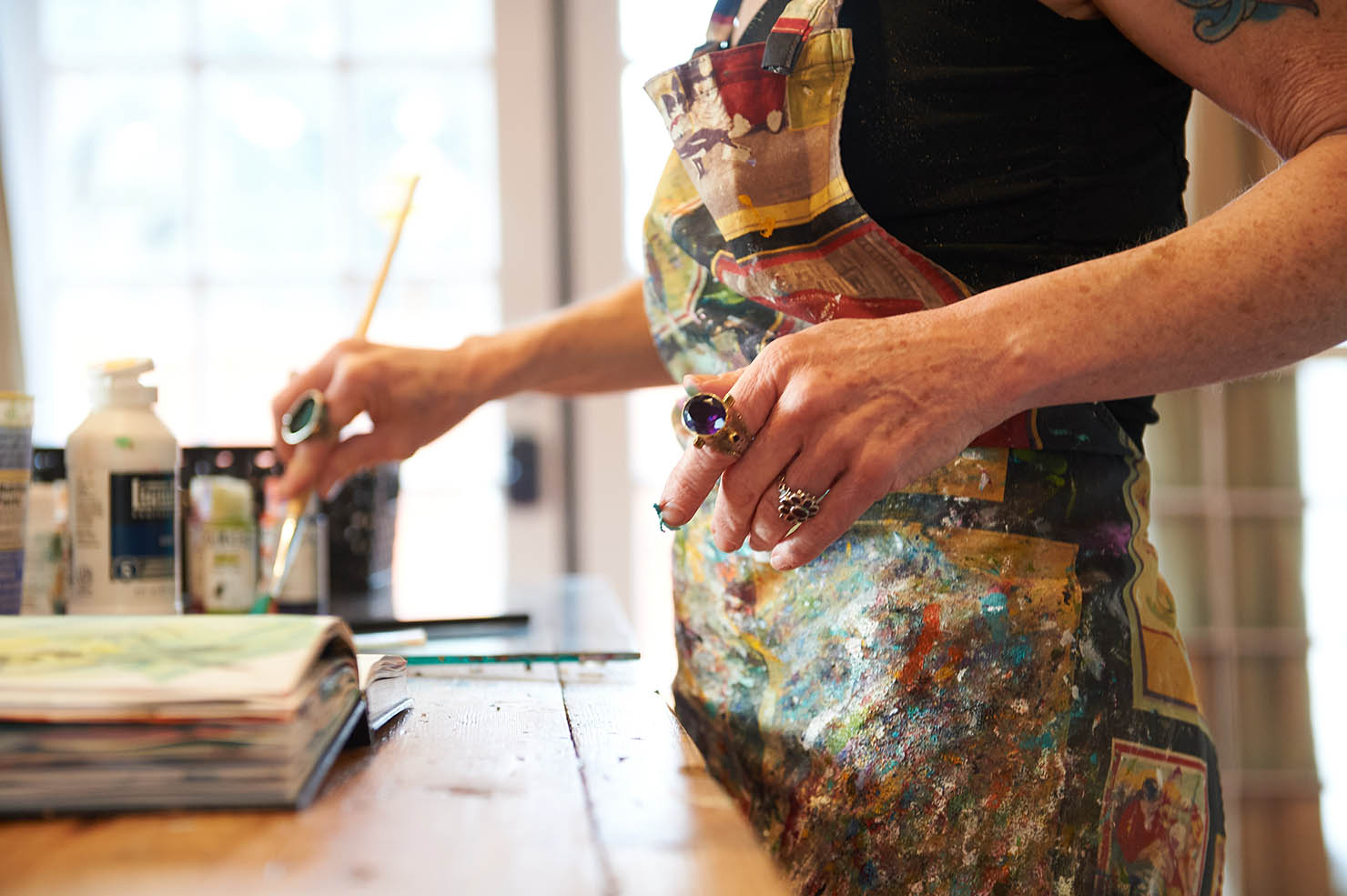 You're ready to get creative!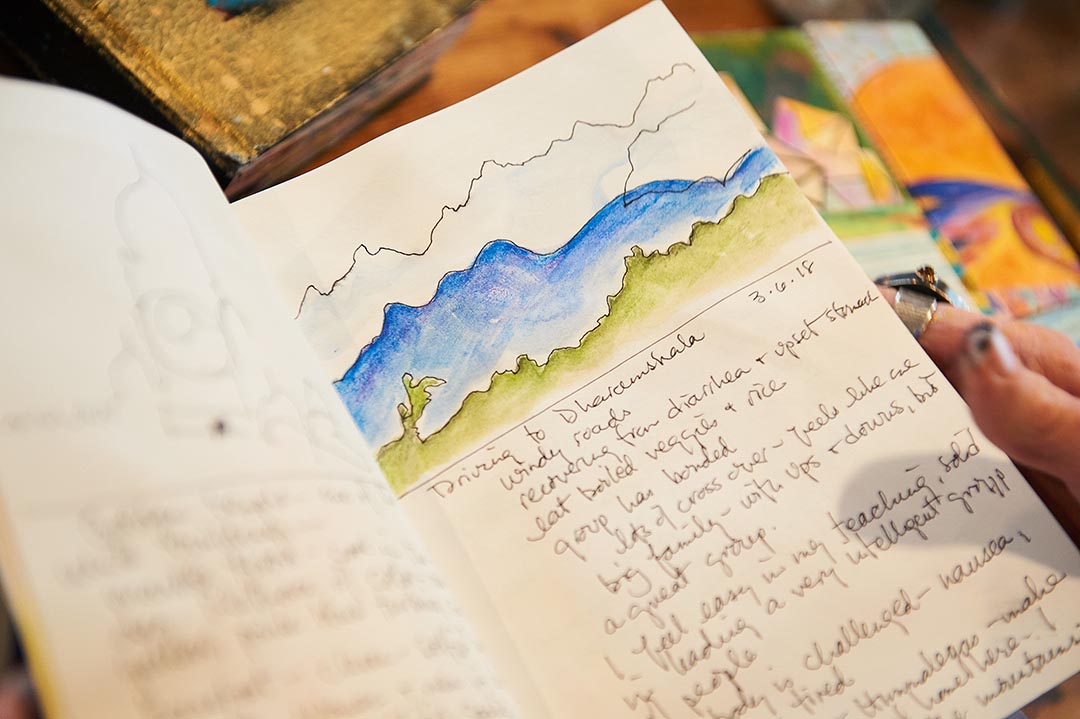 You want to deepen your
relationship with yourself.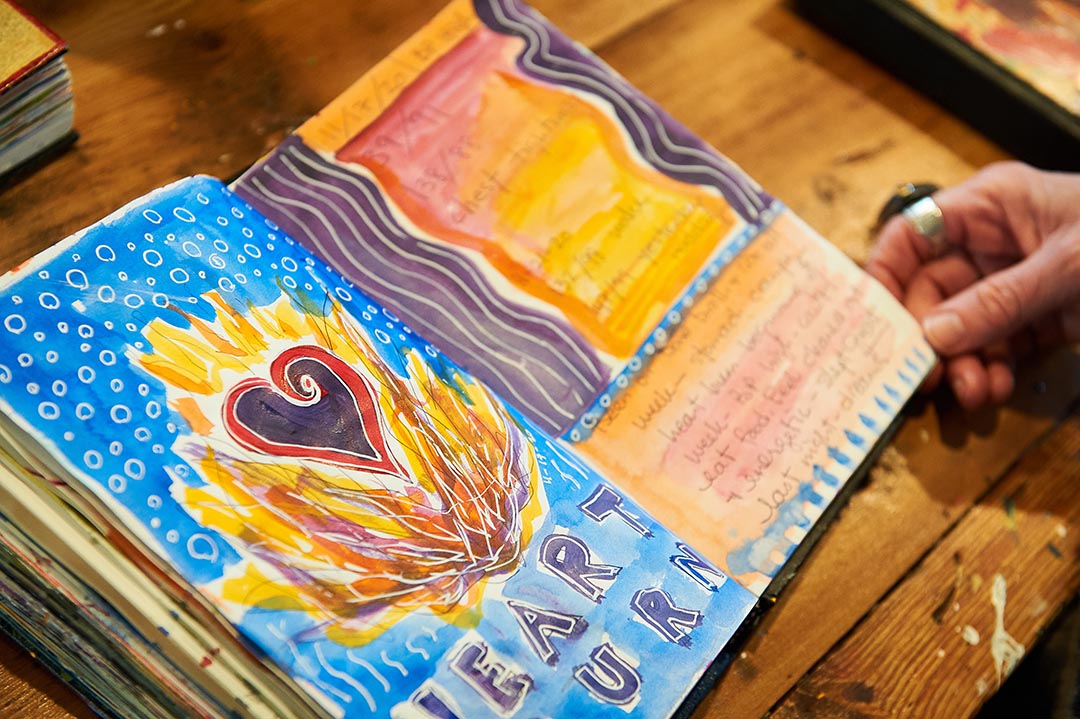 You want to cultivate self-love
and self-acceptance.
Student Testimonials
Diane inhabits that unique, inspiring combination of compassion and conviction that enables her to support others honestly in their growth.
I have never thought of myself as an artist, but Diane's clear instruction provided the guidance and encouragement I needed to branch out and express myself in new and satisfying ways. It is obvious that Diane puts a great deal of thought and care into her lessons, and she asks nothing of her students that she has not wrestled with herself. I have become more confident, more daring and more vulnerable in self-expression, and learned skills that I will carry through life. Take this course: you will not regret it!
Angie N., San Francisco, CA
******************************************************
For decades I have used a traditional written journal with limited benefits. 
Diane's art journaling course allowed me to get beyond the limitations of the written word. Her original approach, gleaned from her own unique process, has been invaluable as I have worked through a host of experiences and feelings. This course gave me techniques to go deeper than discursive thought to the depth beneath conscious awareness.  At age 62 I had never drawn or painted and believed a story that I was not an artist. With Diane's kind and skilled teaching, I have awakened my inner artist and intend to continue with her as more teachings become available. I highly recommend this course. 
Maggie, Spokane, WA
******************************************************
Prior to taking Journaling HeART, I was deeply struggling with the grief of losing my soulmate. Despite being an eternally optimistic spirit, it seemed like true happiness would never be something I genuinely felt again.
Diving into this art journaling class did multiple things for me. First, it mandated that I create space in my ridiculously busy life to take time for myself. The playful nature allowed for me to feel joy and freedom. I was also able to safely express some of the deep and painful feelings that were stirring in me. Putting the rage on paper and covering it up with art was beyond therapeutic. The self-paced nature of this course makes for no excuses not to do it. 
The shift and space in my soul as a result of this work is a gift beyond words. Diane is magical at what she does. The world will prosper from her teachings! 
Frankie Browning, Spangle, WA
******************************************************
Diane's course came to me at the perfect time!! I was in one of the lowest points in my life. I was devastated by betrayal and the abrupt end of my marriage and found myself reeling with so many emotions I didn't know what to do with them.
This course helped me so much by guiding me to journal my feelings and to start having a relationship with my inner life. At first, I felt scared and lonely, and then I began listening to Diane's lessons and I'd do the journaling exercises. She taught me to look inside of myself and not be afraid. I was so appreciative of her gentle guidance. Through the journaling techniques I was able to express my feelings and learn to be with myself. I also loved the poetry she read to us.
I'm grateful this course came to me at just the right time and now I have these self-care tools forever.
Manal Ghandour,  Beirut, Lebanon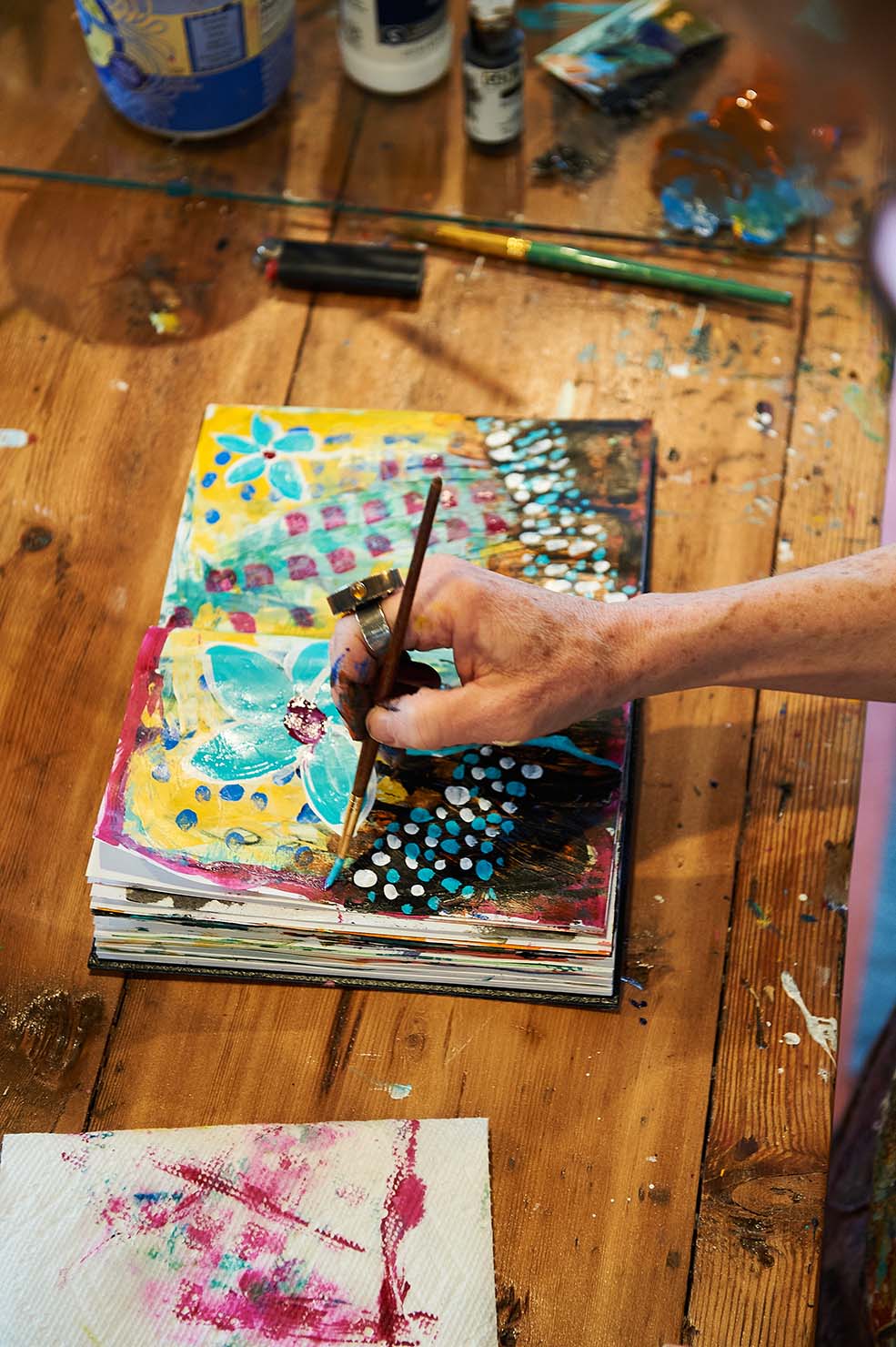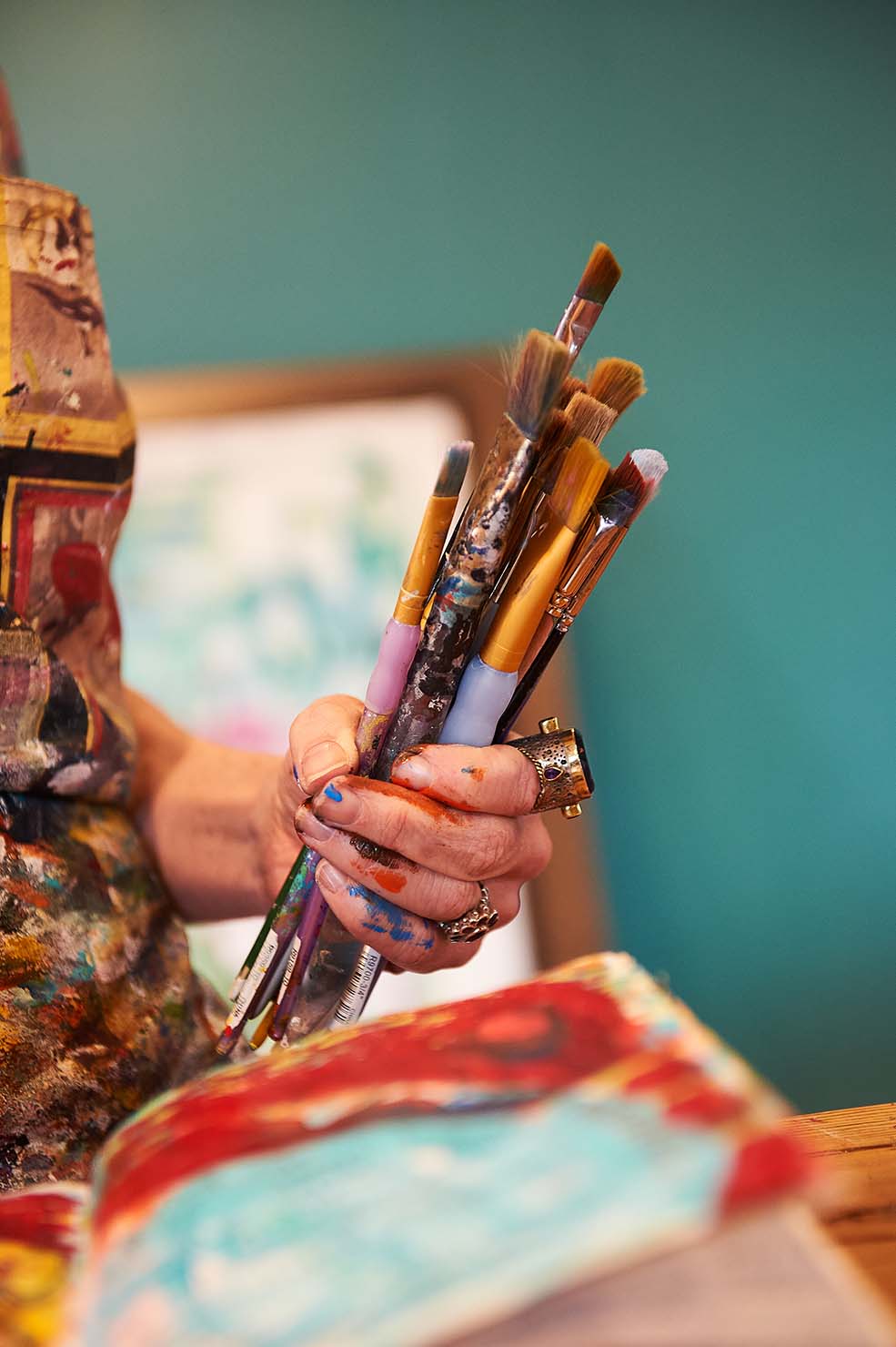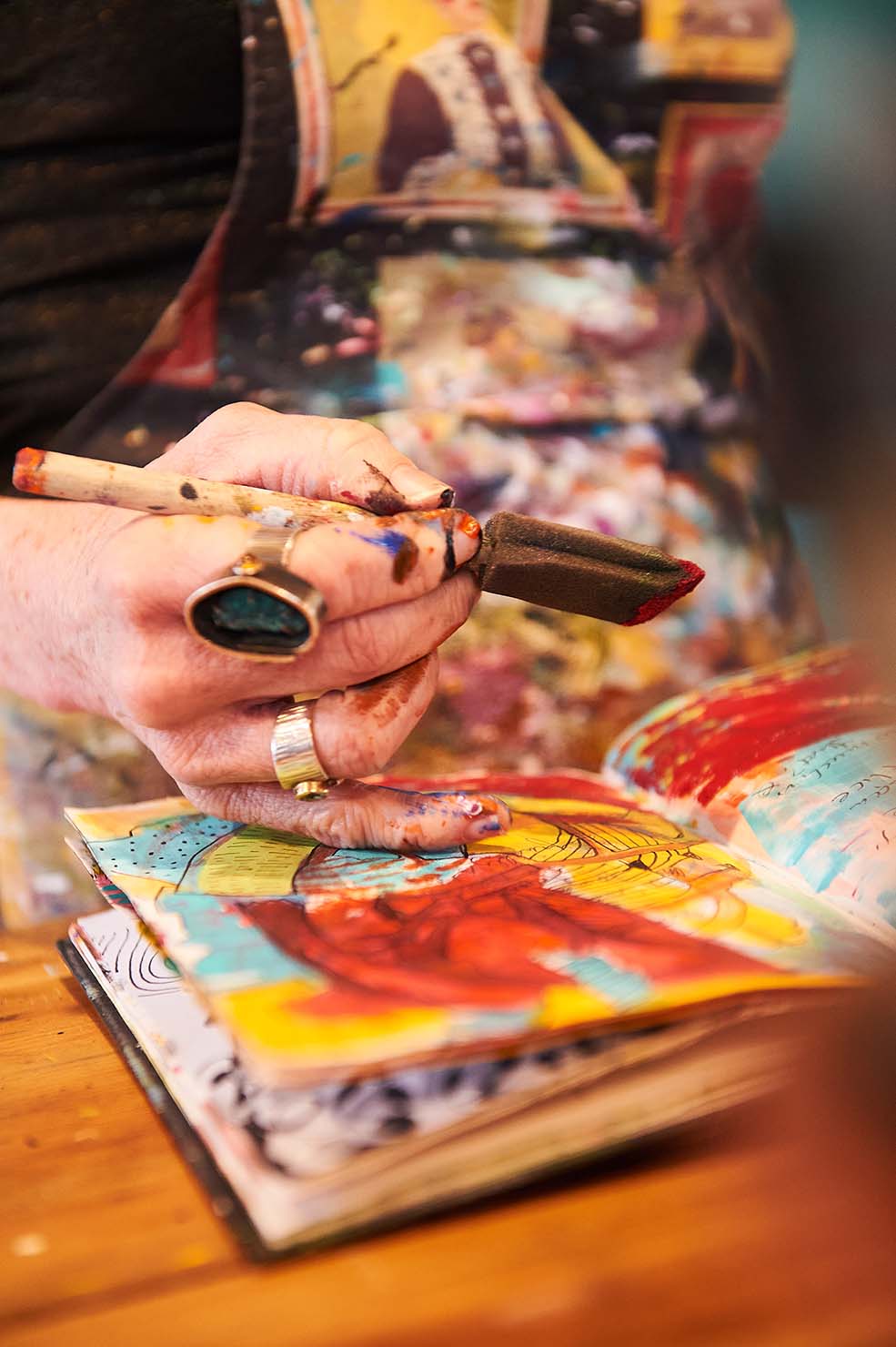 FAQs


How is this different from traditional journaling?
Journaling HeART combines the fun of creative play with the deep journey of self-inquiry using the creative process AS a means to understanding yourself better.
How do I know this course is for me?
Do you want to ignite your creativity? Do you long for time to yourself amidst the chaos? Do you want to develop self-acceptance and self-love? Then Journaling HeART is for you. This course is designed to create rituals of self-care, introspection and creative expression all at once.
What if I've never done any art?
This course is great for those new to art. It will help you discover your own unique ways to play with art tools. The journal is a safe place to get curious about the creative process and take the first steps.
What if I've never journaled?
No journaling experience required! You'll get self-inquiry questions to prompt discoveries about your heart's desires and to facilitate your journaling practice.
I'm afraid someone will read my journal…
Feeling safe enough to pour your inner life onto the page is a real concern for many people. This class covers privacy concerns and how to address them. 
Will I have access to the teacher?
Yes. Diane is available in the Facebook group to answer your questions. She is also available for one-on-one private coaching.
What if I'm not satisfied with the course?
We're so confident that Journaling HeART will activate your creativity and support you to deepen your relationship with yourself that we offer a no-questions asked *15-day money back guarantee. (*15 days from course start date)
What are the technical requirements to take this course?
You can access Journaling HeART online using a desktop, laptop, tablet or phone. We also offer tech support via email.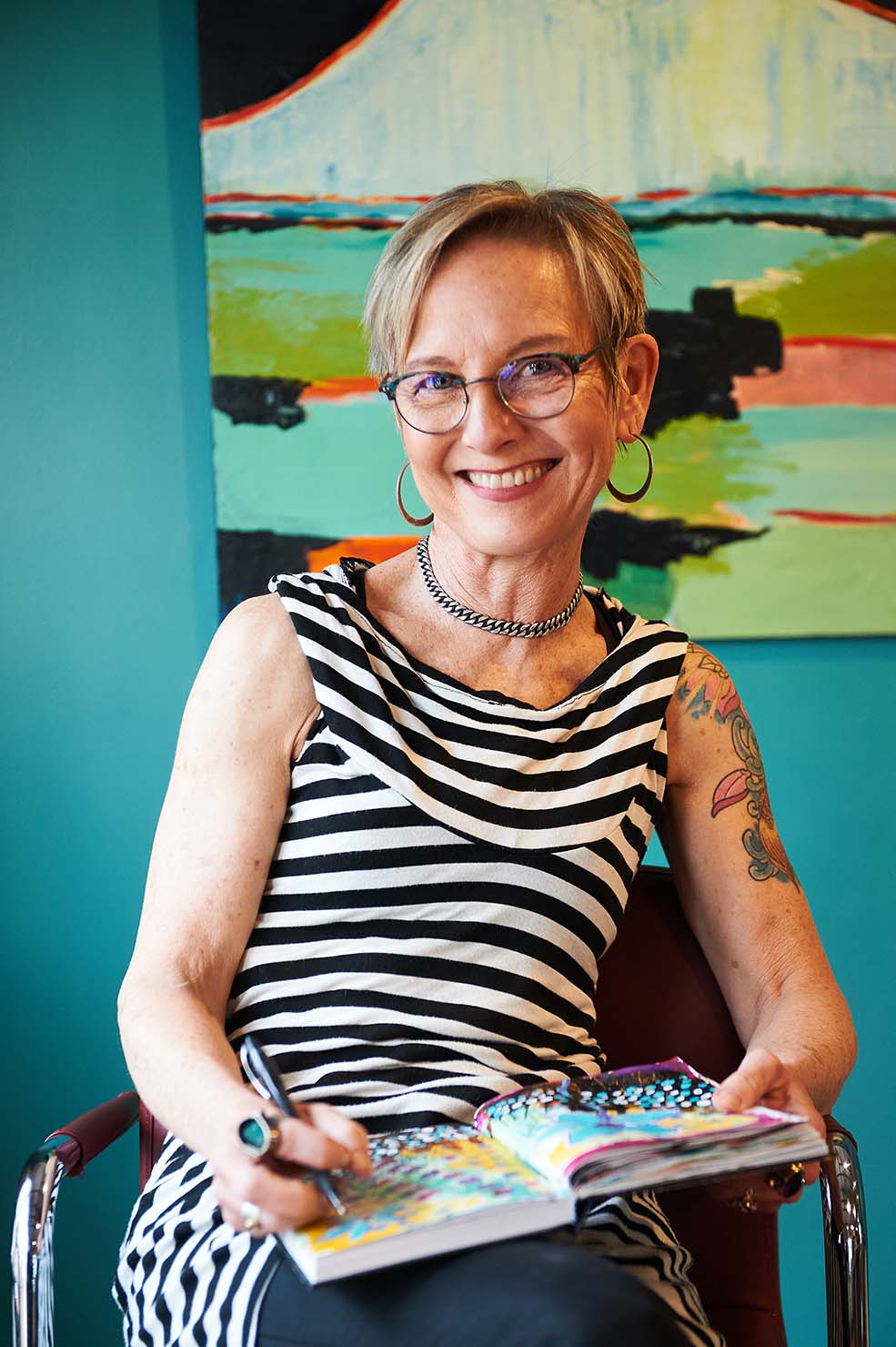 Diane Sherman is an artist, poet and yoga teacher whose commitment to love, creativity, and transformation has touched many around the world.
She has taught both creative process and mindfulness workshops for 30 years. Diane's intimate workshops and supportive online courses have empowered people to awaken their creativity and true nature.
Journaling HeART is a fun online art journaling course that offers you a new way to journal using creative process practices like scribbling, painting and collage woven together with self-reflective questions that guide your self-inquiry. It was born out of Diane's 30+ years of art journaling and yoga practices. 
Diane is a Bay Area native living in Spokane, WA.